EVENTS
Come join us in our upcoming events including workshops, talks, exhibitions and conferences with the Mamou-Mani team.
SPD Insights: The Future of Building Buildings #PropTech
1 March 2017 7:00 pm

-

9:00 pm

UTC+1

Free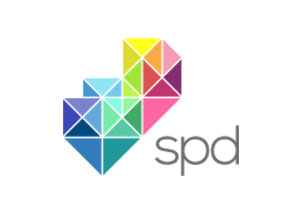 Sometimes it can be hard to see the wood from the trees when considering the importance of our built environment, yet its impact cannot be underestimated. At this month's event we will be looking at the new methods and technologies which are being employed when bringing new buildings to the market. From BIM (Building Information Modelling) to Augmented Reality, and 3D printing to modular construction, we will be discussing it all.
Join us for an evening of debate, drinks and networking with some of the industry's leading thinkers.
Guest Speakers:
Arthur Mamou-Mani – Mamou-Mani
Arthur Mamou-Mani AA dipl, ARB/RIBA FRSA is a French architect and director of the award-winning practice Mamou-Mani Architects, who specialise in a new kind of digitally designed and fabricated architecture. He is a lecturer at the University of Westminster and UCL-Bartlett in London and owns a digital fabrication laboratory called the FabPub which allows people to experiment with large 3D Printers and Laser Cutters. Since 2016, he is a fellow of the The Royal Society for the Encouragement of Arts, Manufactures and Commerce. He has won the Gold Prize at the American Architecture Prize for the Wooden Wave project installed at BuroHappold Engineering. Arthur gave numerous talks including the TedX conference in the USA and has been featured in The New-York Times and Forbes. Mamou-Mani's clients include ARUP, Buro Happold Engineering, Karen Millen Fashion, The Burning Man Festival, Food Ink and Imagination ltd. Prior to founding Mamou-Mani in 2011, he worked with Atelier Jean Nouvel, Zaha Hadid Architects and Proctor and Matthews Architects.
Alastair Parvin – WikiHouse Foundation
Alastair Parvin is a strategic designer with 00 London, and the co-founder of WikiHouse Foundation. He is currently working on better housing systems, open production & citizen-led development. Although he trained in architecture, his work extends outside its traditional framework, looking at the economic, social, political and technological forces behind it. He is a co-inventor of WikiHouse, a digital building system which is using open design and distributed digital manufacturing to radically democratise the production of homes. He also thinks, writes, speaks and advises companies, organisations and governments on housing crises, sustainable development, democratic cities and housing policy for the 21st century as well as on how open design and technology can be engaged to address some of the most critical social, environmental and economic challenges we face as a society.
Neil Thomas – Balfour Beatty
Neil is the Head of Digital Integrity at Balfour Beatty – a leading international infrastructure group. His work evolves around the continuous improvement of how we design, build and operate infrastructure and buildings. He has been described as an industry leader in terms of his expertise in construction technology and digital transformation of the built environment. His aim is to align industry with technology and academia by commercialising ideas and solving real day to day problems from asset owners to small supply chain members of the construction industry.
Maialen Calleja – Mamou-Mani
Maialen Calleja (RIBA Part 1) started her architecture degree in University of Navarra, Spain and finished her degree at the University of Westminster where she is currently completing her Masters in Architecture. Maia has collaborated as an interior designer for a studio presentation for Cassandra Sabo Designs at Cockpit Arts in London and she volunteered in Africa in the construction of a school. She is an expert at Parametric Design tools and Digital Fabrication including 3D Printing. Her work at Mamou-Mani Ltd includes a wide range of project such as the Flying Leaves and the Shanghai 3D Printing PopUp Studio.