EVENTS
Come join us in our upcoming events including workshops, talks, exhibitions and conferences with the Mamou-Mani team.
COS X MAMOUMANI
9 April 11:00 am

-

14 April 7:00 pm

UTC+1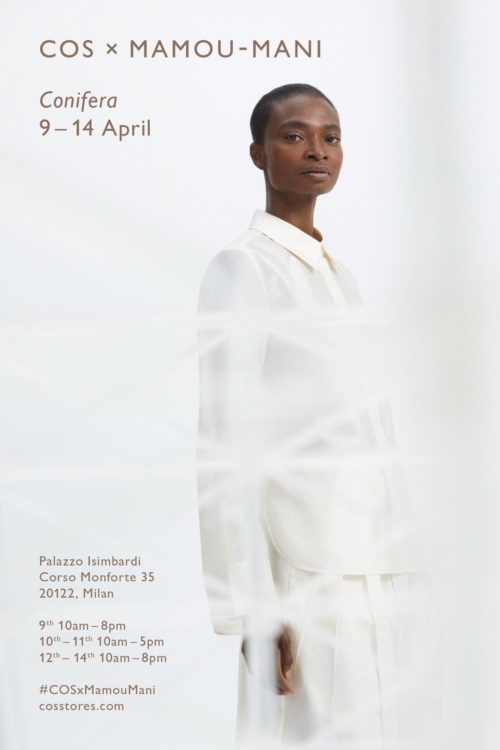 COS is pleased to introduce Conifera, a large-scale 3D printed architectural installation made from renewable resources by London-based French architect Arthur Mamou-Mani and his eponymous studio. The site-specific work, situated in Milan's 16th century Palazzo Isimbardi, will be will be open to the public for the duration of Salone del Mobile, 9 -14 April, 2019.
Digitally designed and fabricated, Conifera has been created from seven hundred interlocking modular bio-bricks, 3D printed in a mix of wood and bioplastic. Aiming to be one of the largest structures to date conceived and realised using this method, Conifera reflects a new generation of architecture, showcasing advances in material innovation, technology and creativity.
Opening Hours:
9th April: 10.00 – 18.00
10th April – 11th April: 10.00 – 17.00
12th April – 14th April: 10.00 – 20.00